| | |
| --- | --- |
| Kiryuha | 10th March 2011 01:29 PM |
---
Seven new 2011 Safari figures in my collection

Hi, everyone!
I happened to win in the
Safari Ltd. photo contest on Facebook
and the company kindly sent me 9 figures I chose as a prize. Hooray!!! :)
After 6 months since September, when the first info on Safari-2011 appeared, I have seen the new figures in person. And I was surprised in a very pleasant way!
2011 Safari animals are wonderful, almost all of them look much better in real life than on catalog pictures (
this phenomenon is not new, by the way
;)).
Here are they: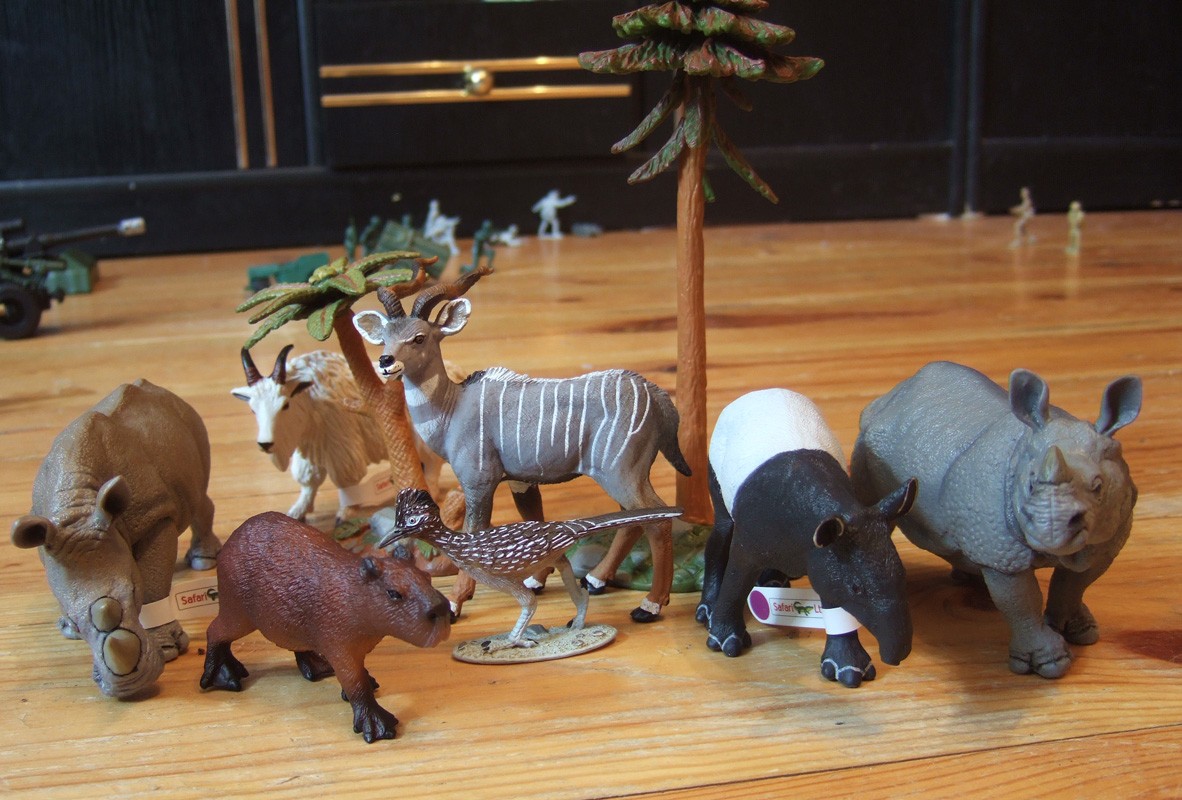 My outright favorite among these is the Capybara. It is very finely sculpted and painted, and is not too large in scale. Real masterpiece and must have!!!
Here it is next to some other S. American critters for size comparison: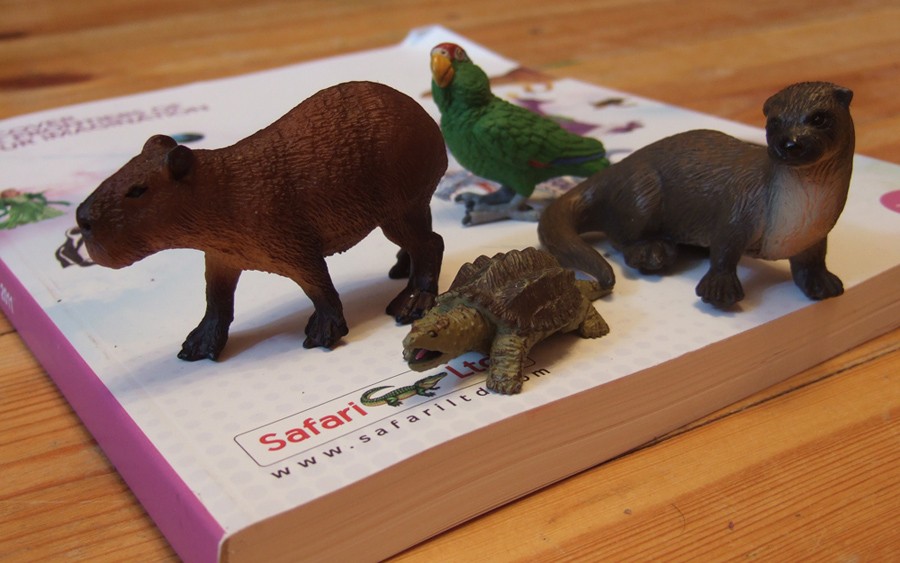 My second runner-up is, well, the Roadrunner – a very well-made bird!
Kudu, Indian Rhino and the trees are very good too. The cycad is especially nice.
Moreover, I've got a Malayan Tapir in my collection at last! And it's much better than the Schleich one: no chubby face, no smile, no white socks…
Once again, many thanks to Safari Ltd. for their concern and active dialogue with collectors!